KENNEL NO DRAMAS
"No Dramas!" means "no worries" or "everything is fine" in australian slang.
Kennel No Dramas is a small hobby kennel in Estonia and we currently have Australian Cattle Dog and Lapponian Herder breeds. In addition we co-own some Australian Cattle Dogs.
The first Australian Cattle Dog Muuki (Scanbull Ronmuuki) came to be with us 17 years ago, when I was looking for an active middle sized dog that would learn easily and that could acompany me everywhere I go.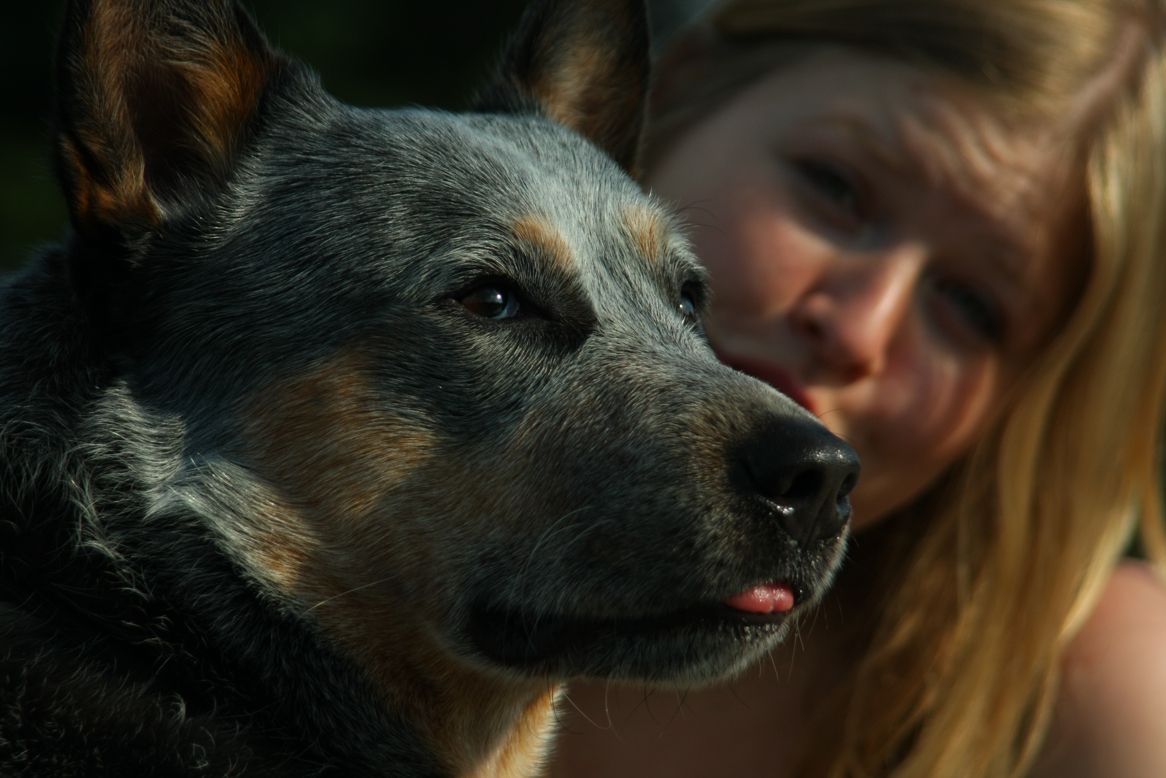 Scanbull Ronmuuki and Marge
I was having in mind a dog similar to that we had long time ago in my grandmothers farm - a red dog with pricked ears, named Muki (regular name for mutt in Estonia). Luckily I met just a dog like that in one of the dog shows. A dog that was middle sized, alert and full of action. That was an Australian Cattle Dog. Although I had a preference regarding colour, there was a litter of blue pups available in kennel Scanbull in Estonia. As we know the colour does not make a dog, so I came home with the dearest light blue coloured pup. Muuki grew up to be a dog with balanced character and a true gentleman he is. Two years later we importred with Lada Mehikas (kennel Karjapeni) a blue male pup Eddie (Mystar Special Edition) from Australia to add to our lines here. Eddie has had litters in Estonia and in Finland as well. Another blue australian cattle dog Ella (Cruela Kazari Toyo-Ken) came to us from Czeck Republic, where there was an interesting litter of only blue pups sired by a dog from a Canadian kennel known worldwide combined with American lines along dam's side. I had my plans made up for Ella and we started training obedience and agility.
In 2017 we added another breed to our household, Lapponian Herder. I was planning on having Sohvi (Karjapeni Sohvi) for about 3 years, since I saw her mother only as young puppy - my mind was set.
I am sure there will always be australian cattle dogs in our family in the future as well. Hopefully I will have my dream of a red australian cattle dog come true.
Marge Martin